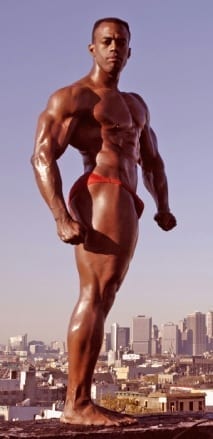 "THE MOST SOUGHT OUT AFTER AND RESPECTED PERSONAL TRAINER IN ALL OF NEW YORK CITY" CBS ON THE COUCH
ACCOMPLISHMENTS:
Celebrity Personal Trainer to Actors, Singers, Politicians and CEOs
7 Time Winner Best Of Manhattan Awards For Personal Training – 2020, 2018, 2017, 2016, 2014, 2013, 2012
The First International Fitness & Nutrition Consultant For UNICEF
Creator of Naturally Intense High Intensity Training
Lifetime Drug Free Natural Bodybuilding Champion
Trainer of Professional Drug Free Bodybuilders, Figure and Bikini Competitors
Recognized World Authority On High Intensity Training
Head Instructor Amegakurekan School Of Ninjutsu
Featured In Numerous Media including the Wall Street Journal & CBS News
Over 2.6 Million Blog Readers Readers
30 Years Of Personal Training Experience
Celebrity New York City personal trainer Kevin Richardson is the creator of Naturally Intense High Intensity Training and the founder of Manhattan's Naturally Intense Personal Training Services. (Note that as of March 2nd 2020 Online Personal Training and Diet Coaching with Celebrity Online Trainer Kevin Richardson is now available). A former international fitness and nutrition consultant for UNICEF, Kevin is also a highly prized guest speaker at corporate events, working with major international corporations to help improve the health of their employees with his time saving workouts. In a career that has spanned over quarter of a century, he has helped hundreds of clients from celebrities to CEO's to regular New Yorkers achieve their fitness and weight-loss goals with his program of short-duration, high-intensity workouts. A native of Trinidad and Tobago, Kevin grew up in a fitness-oriented family. He was a painfully thin child who preferred reading books – especially comic books – to playing sports, and often found himself the target of schoolyard bullies. The best way to stand up to them, he decided, was to be like the comic-book heroes he idolized, so he began martial arts training at the age of nine. As he became proficient in karate and ninjutsu, he was, indeed, better able to take care of himself. Unfortunately, while he could fight, he didn't look like he could; he remained a scrawny kid who had to prove himself over and over. Eventually, he decided it wasn't enough that he could fight like his comic-book heroes – he needed to look like them, too.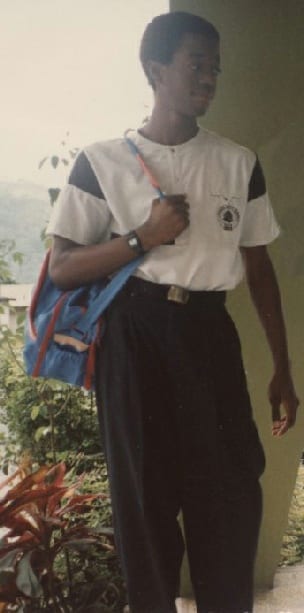 Kevin 1 month before he started training!
"I didn't always look the way I do today, and as a father of 5, professional photographer, martial arts teacher and small business owner there is no way I could have done it and maintained my current level of fitness if I had to spend hours at the gym! I am, and always will be "Client #1" as for the past 30 years I have trained no more than three times a week with the same brief high intensity workouts that we use with our clients. Workouts that have helped me achieve the highest possible levels of strength, muscle development and physical fitness. Best of all, I did it all without drugs and have helped people see that you don't need drugs to build a great physique! It's been a long journey! When I started out almost three decades ago there were no studies backing up my form of high intensity training, just my success and the success of my clients. So it's heartening to see more and more science based studies validating the effectiveness of short high intensity workouts!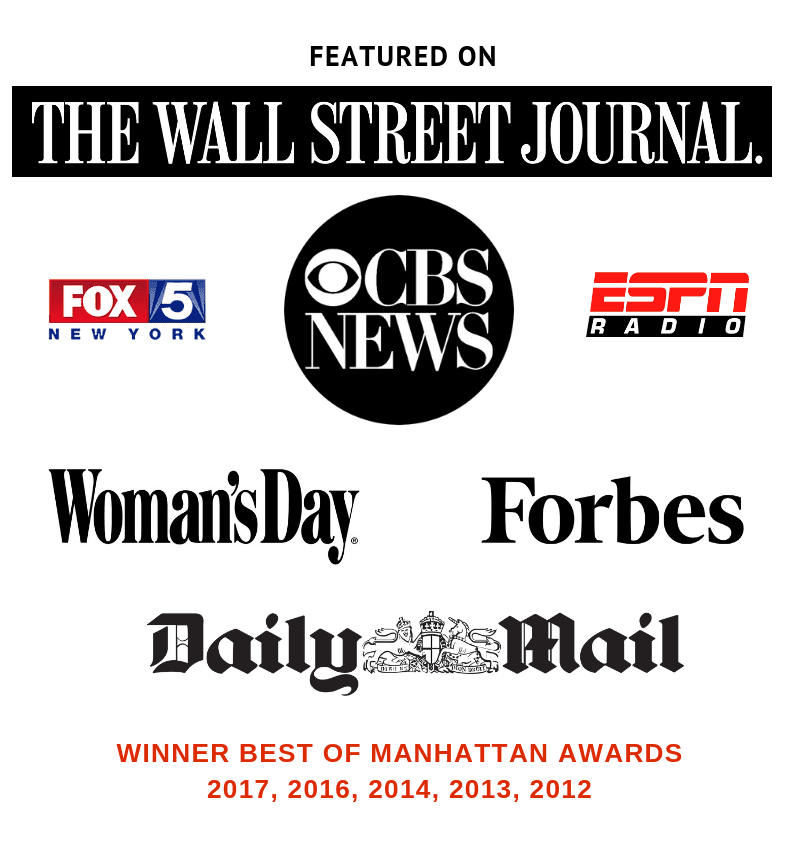 Following in the footsteps of his father, brother and cousin, he began training at age fourteen in natural bodybuilding, a branch of the sport that rejects performance-enhancing drugs. Frustrated that he was progressing slowly and that all the hours of weight training were taking time away from his martial arts studies, Kevin did what any nerdy kid would do: He began reading every book he could find about physiology and kinesiology. Drawing on his marital arts training, which used brief, brutally intense movements to strengthen the body and mind, he began developing, through trial and error, a system of short, high-intensity workouts that helped transform him from a skinny, 125-pound teenager into a 205-pound natural bodybuilder. His 2005 DVD, Naturally Intense, was a one of the first documentaries ever made by a lifetime drug free bodybuilder. (Get a copy at Amazon.com!) Learn about Kevin's Bodybuilding Personal Training Services here!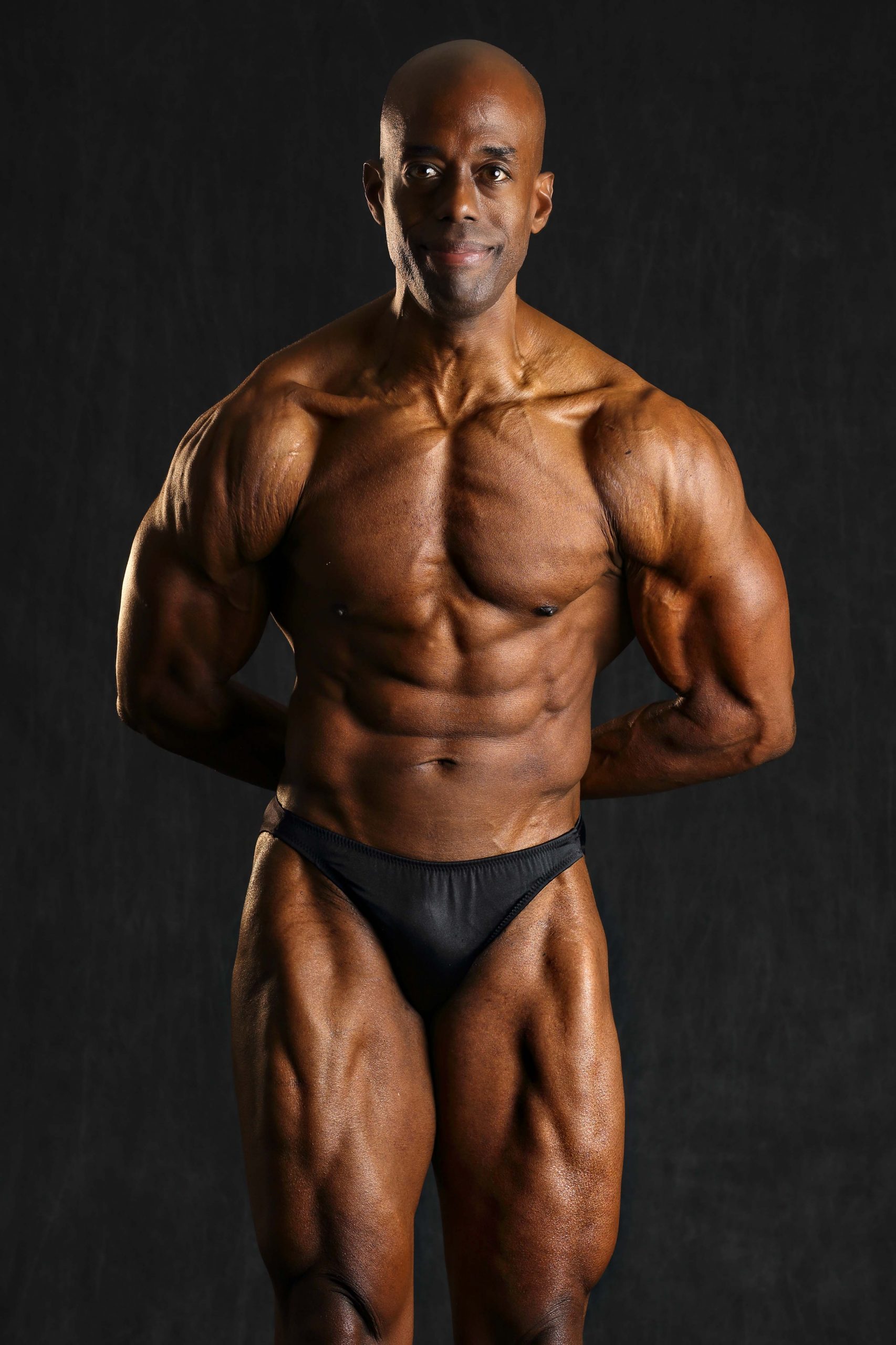 Celebrity Trainer Kevin Richardson today!
A husband and father at age twenty, Kevin left the Caribbean for New York in search of a better life for his family. He found a second home at Brooklyn's legendary Fifth Avenue Gym, which produced more natural bodybuilding champions than any other facility of its kind. For fifteen years, he worked by day in social services, running a recreational therapy program for people with AIDS and formerly homeless New Yorkers, and by night at the Fifth Avenue Gym, doing personal training. Inspired by his own success, Kevin spent the first ten years of his personal-training career refining the principles of high-intensity training and applying them to his clients. Committed to the scientific method, he set out not to prove but to disprove the effectiveness of ten-minute high-intensity workouts. It wasn't enough that the system worked for him and his first set of clients; he wanted to determine if the results could be replicated consistently by a wide variety of individuals with a wide range of fitness levels and goals. And indeed, he found that Naturally Intense High-Intensity Training worked for men and women from their 20's to their 70's whether they were trying to lose weight, increase endurance, build muscle mass, enhance overall fitness, or develop a world-class physique.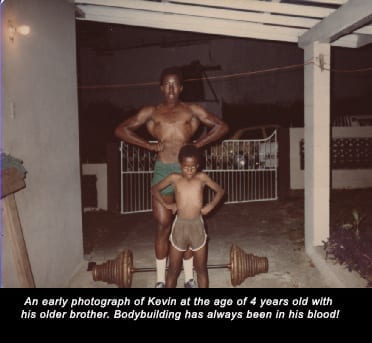 In early 2009, at the depth of the last recession, Kevin took a leap of faith, leaving his job in social services to bring the Naturally Intense 10-Minute Workout to a larger audience. Headquartered in the Chelsea/Flatiron District, his personal-training business was honored with the Best of Manhattan Award in 2012, 2013,2014, 2016 and 2017. His clients have included various celebrities, actors, politicians, business executives, athletes, models, natural-physique competitors, Navy SEALs, and plenty of ordinary folks. Some have traveled regularly from as far away as London and Singapore to train with him, while others have commuted weekly from Massachusetts and North Carolina. Kevin is a a major figure in the fitness community with over 2 million readers of his award-winning blog (naturallyintense.net/blog), and his Naturally Intense 10-Minute Workout has reached a broader audience over the years through features on CBS on the Couch, Fox 5 Good Day New York, and the CBS Morning News, The Daily Mail and The Wall Street Journal. Kevin is also a highly in demand public speaker, and is often hired to speak about his own journey and present his unique Naturally Intense methodology of better results in less time at conferences across the country. A true Renaissance Man, Kevin is also an internationally published fitness and dance photographer and he is the creator of the overwhelmingly popular, Dance As Art- The New York City Dance Photography Project, a celebration of dancers photographed at iconic locations in New York City, which has been exhibited both locally here in New York City and internationally. You can see his extensive range of work at his official website at www.danceasart.com.