A Hardcore 5th Avenue Gym Story- Blizzard of '96
There was a time when gyms were sacred places where the determined made their regular pilgrimages seeking camaraderie, toil and self-improvement. Now in the days of chain clubs and boutique studios, such monuments dedicated to steel and sweat are all but forgotten, but they live on in the hearts of the strong men and women who were fortunate enough to have entered their sacred halls.
It was Monday, February 7th in the year 1996, and the blizzard was in full force. The storm was one of the worst so far of the 20th Century for much of the Northeast, and it dumped over 24 inches of snow in the New York area. I woke up that morning and stared out into the white-washed world outside my window. Yet, all I could think of, was that today was my day for training back and shoulders, and that I was going to miss my workout. The City was paralyzed by the snow. Cars could barely move, and the trains were not running. Nevertheless, I called the gym on a whim to see if by some minuscule chance they might be open in the midst of this standstill. The phone rang twice before it was answered, which I was not really expecting. I asked if the gym was open today and a gruff female voice on the other side very matter-of-factly, "We answered the phone, right?" Then she hung up. Leaving me chastened and puzzled as to why her inflection sounded oblivious to the fact that a blizzard was still very much raging outside.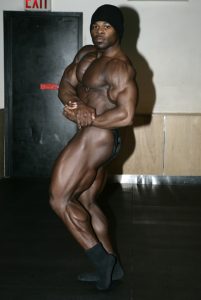 I hung up the phone and got dressed. I knew it was insane, but I couldn't see myself missing a training day on account of the weather if the gym was still open. I went outside and was immediately assaulted by the wind. The blowing snow made it almost impossible to see anything save the snow at my feet, not that there was truly anything much to be seen, as everything was a wall of frozen white, and every instinct of self-preservation was tapping at my shoulder to go back inside. For a moment, I contemplated going back to the comfort of the warm apartment, but I pressed on nevertheless. I knew that there was no transport to be had and that I would have to make the trip to the gym on foot. Which ordinarily was about a 45 minute walk, but I was optimistic about getting there in just under an hour.
Trudging forward, often knee deep in snow drifts, however, was much more of an exercise in seemingly futile exertion than I had accounted for. This was only my second winter, having only moved to New York from the tropical island of Trinidad a year before. And I had suffered brutally at the hands of the winter before as it was all so new and all so cold. I was determined, though, and I tramped forward, face down against the driving wind, slipping and struggling forward into the all-consuming storm of cold white. Walking in the middle of the street wherever possible, I kept my ears tuned for the sound of any approaching cars or snow ploughs, and given the roar of the wind, it was almost impossible to hear them until right before they were about to run me over.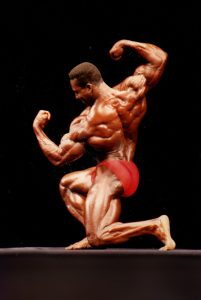 Visibility conditions being as they were, twice I came dangerously close to finding myself under the wheels of an approaching plough truck. Just barely hearing the rumblings over the wind and leaping aside just as the plough passed by. Then being inundated by an avalanche of snow as it passed so close to me. I am certain to this day that the drivers had no inkling that I was even there.
After an hour and a half of agonizingly slow movement, the cold was starting to bite into me. I couldn't feel my ears scarcely five minutes after I left home. Even though my head was thoroughly wrapped up, and my hands were numb, despite the mittens and waterproof gloves that I was wearing. At this point, I had no choice but to keep pushing forward, but the prospect of having to trek back home afterwards, began to weigh heavily as I pressed on. About a half hour later, two hours after leaving the comfort of home, I made it to the entrance of the gym. I took my gloves off and shook off the layers of snow as best as I could as I made my way down the stairs into the basement dungeon that is Fifth Avenue Gym. I was cold, shivering, wet and exhausted, and so bone weary that I had already decided to just go through the motions of a quick workout before heading straight home. As I had already felt like I had my workout for the week by trekking over there.
I peered into the glass door at the bottom of the stairs and I froze. The gym wasn't empty at all as I expected but was very much alive with the sound of iron being lifted and muscles being exerted. In fact, it looked to me that all the regular lifters were there.  My brothers and sisters in iron and just seeing them there and knowing what each of them must have gone through to get here gave me such an infusion of energy. I said my hellos to everyone as I went into the back room to change, and I came out for one of the best and hardest workouts of my life. I was so pumped up afterwards that I didn't even feel the cold on the way home.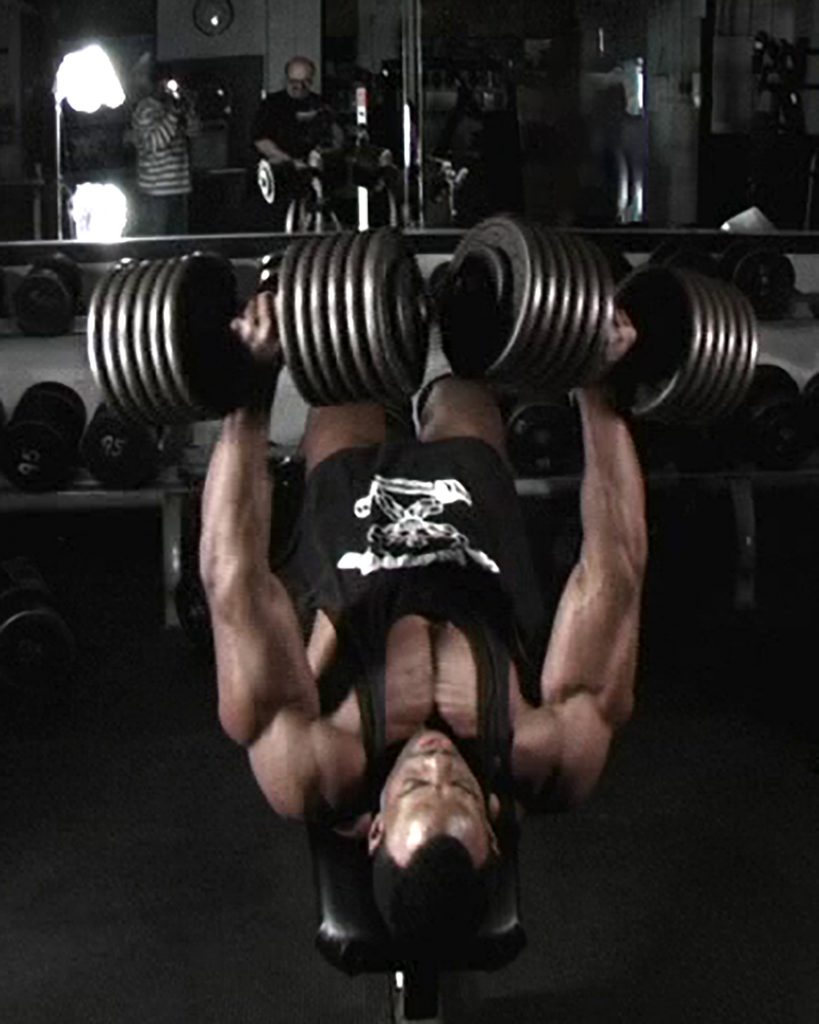 About 5th Avenue Gym:
5th Avenue Gym was founded by Charlie Carrollo in 1976 and was one of the most hardcore training gyms in Brooklyn, New York. Home to a slew of natural bodybuilding legends, such as Kai Greene, Bernard Sealy, Carmi Smith, Ian Mercer, Kenny Hall, Jean Theodore, Denise Richardson, Irhassette McClean, Janice Carter and Clement Yearwood. A place where it wasn't uncommon to see some of the top names in bodybuilding and powerlifting stopping by for a workout.In short, it was a Mecca where serious minded men and women came to train hard. It was my home away from home for seventeen years and the people who trained there are my family to this very day. It closed in June 2011 but its spirit lives on. Hardcore 5th Avenue Gym Story- Blizzard of '96