Diet vs Training | What Matters Most for Body Transformation
See the full video here- Diet vs Training | What Matters Most for Body Transformation
Full video transcript below:
So common question,
which one's most important in terms of body transformation
and changing your body composition?
Is it the training or is it the diet?
I'm going to talk about four people who I trained
over a two-year period who all
trained exactly the same way, but ate
very, very differently. And from that,
hopefully you have some perspective as to how diet and
training go into really making a difference in
how you look, stay tuned.
So today we're going to answer a question that's very
common,
which is what's most important for body transformation,
Is it your diet or is it your training?
Now, most people will try to answer that question with the
science behind it.
And will tell you all about things like calories and energy
expenditures. I'm not going to do that.
What I'm going to talk about is my experience.
See, for the past 30 years,
I've been helping hundreds of men and women transform their
bodies, everyone from housewives to celebrities,
to competitive bodybuilders.
And I've had the privilege of gaining so much data and
so much visual observations of what happens when people make
different decisions in terms of their dietary adherence.
And I'd like to share some of that with you in the form of
four clients that I worked with.
Now, before I go any further, I'd like to thank
every single person for tuning in and
do be sure to like and subscribe, because we
have a lot of new content coming in
And I want to make sure you're first to get it.
Also, your likes do boost our channel and do a
lot in terms of helping our channel grow. So please,
take your time and give us a little bit of a like.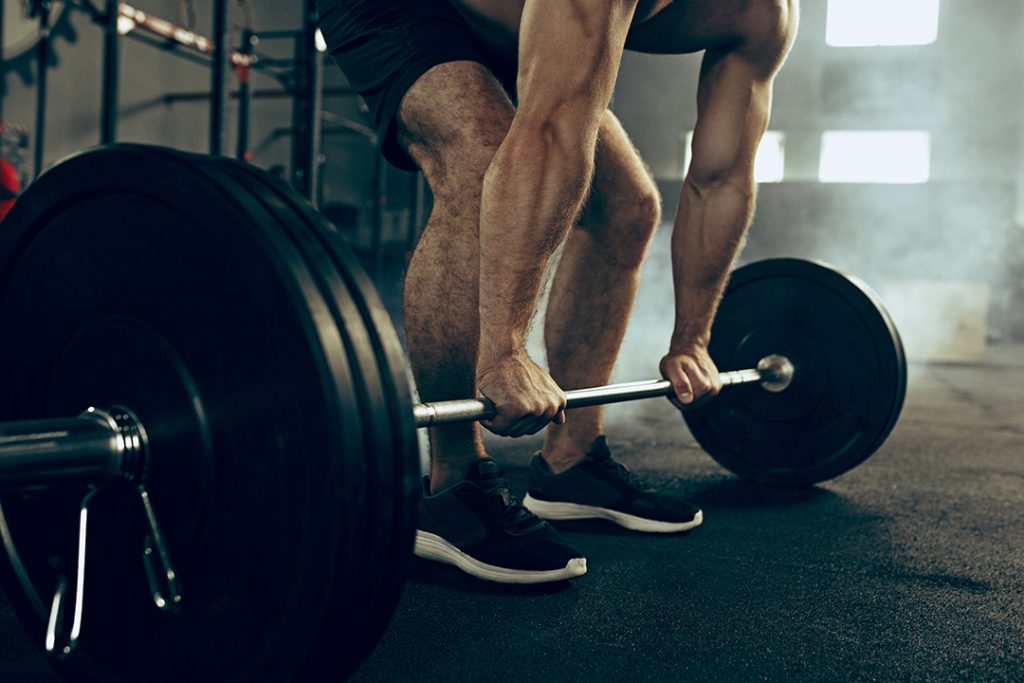 Diet vs Training Client One: Perfect Training Attendance, Not So Perfect Diet
So, onto the tale of four clients.
I'll start with client number one.
Client number one came to me
and he had a very stressful job.
Client number one didn't have any interest whatsoever
in dietary adherence.
All he wanted to do was workout and workout hard,
He had a, stressful job, stressful life
and he saw the gym as something that he could use
to help deal with this stress.
So he trained with me for about two year period.
and was a completely perfect model of attendance.
He never missed a workout.
He gave every workout, everything he had.
And over the course of those two years,
he was able to make some significant gains in terms of his
overall strengths.
He started off as someone who hadn't really had any
experience in weight training and ended up as someone who
was able to confidently squat about 315 pounds and bench
press 200 pounds.
Pretty impressive from someone starting off
where he started.
He was in his late twenties,
just like all the other clients who I'm going to mention
as I go ahead and he had a body fat
percentage starting up
somewhere around between 25 and 22% give or take.
Now after the two year period,
his body fat percentage didn't really change.
He not only didn't follow any dietary protocol,
but he also ate a significant amount of junk food.
And one of the problems with not following any particular
dietary protocols can sometimes be that because you're
training so hard.
If you're giving in to eating junk foods,
you're going to be more likely sometimes to over consume and
eat more than you should.
And so,
while he was quite satisfied with his strength gains and
quite satisfied with the stress reduction that he got from
the training,
as far as body composition is concerned in terms of body fat
loss, there really wasn't that much to him.
Maybe he lost, maybe he went from
24 to maybe 21%, 22% body fat,
but it was really not something too noticeable.
What was noticeable is how much muscle mass he put on that
was noticeable, but in terms of body fat reduction,
not really that much.
Diet vs Training Client Two: Perfect Diet, Not So Perfect Training Consistency
So, we then go to client number two.
Now client number two had the opposite problem to client
number one, in that his job made it such that
it was almost impossible for him to be at the gym regularly.
It was really hard for him to find time,
to work out and over a two-year period.
I'd probably see him once a week and then not see him at all
for a couple of weeks.
And once a week, again, maybe twice a week, max
and then he's off.
His work schedule and travel schedule made
it impossible for him to be able to really commit to being
regularly at the gym three times a week
the way client number one was
however, because he wasn't able to train regularly,
he was able to figure out that it was of the most utmost
importance that he did his best in terms of his diet.
and he did, he did really, really well.
He was a hundred percent on with his diet.
Now all of my clients get a personalized dietary guide that
I make to make sure they get the most out of their workouts
and really help them achieve their goals.
and he would always check in with me,
even if I didn't see him at the gym to make sure that he was
spot on in terms of how he was eating now over a two year
period, he went from being someone
who was about 24 to 22% body fat somewhere around
to about 15% body fat, which is pretty decent.
He looked really good.
You could see more or less a six pack because you could see
some lines in his body. He looked pretty fit.
I think that's the word you'd probably use.
He looked really fit.
However, he was nowhere near as strong as Client Number One,
he was
bigger than he was to start.
He was significantly bigger than he was to start.
In terms of anyone could tell if he was working out
and was lifting weights, that was fairly obvious
from his physique, but in terms of muscle mass,
compared to Client Number One, there was no competition,
nor was there any competition in terms
of what his strength levels were.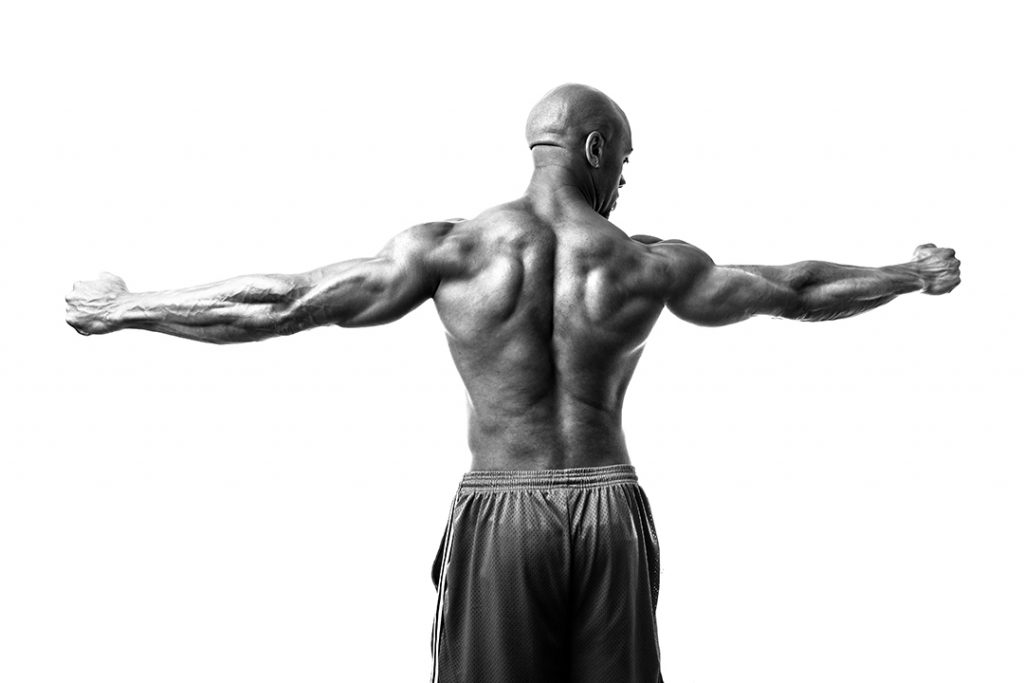 Diet vs Training: Client Three: Perfect Diet and Perfect Training Consistency
And then we go to the case of client number three.
Now client number three, wanted to be a competitive,
natural bodybuilder.
When he came to me, that was his goal.
And we had this two-year plan to try to get him to compete
in a two-year period.
Now he never missed a workout.
And not only never missed a workout.
He was also a hundred percent on with his diet,
the same way client number two was. Really meticulous.
After the period of two years,
he had made tremendous increases in his strength.
He was bench pressing in the 200 pound range
easily.
He was squatting in the 315 pound range easily.
And in terms of body fat percentage,
he was able to go to just under 10% body fat.
Quite an achievement for someone starting off at about
23, 24% body fat, quite an achievement.
And if we look at his example,
you can clearly see how much of a difference dietary
adherence makes.
It's a huge difference and what I'm going to throw in to
create even a little bit more perspective for you is client
number four.
Diet vs Training: Client Four: Perfect Training Consistency And Good (But Not Perfect Diet)
Client number four, same fitness level,
same age was meticulous with his workouts.
And as far as his diet was concerned,
he was really good with this diet,
but I'd probably say adherence was maybe 80%
on a good day maybe even 85%, maybe even 90% sometimes.
Cause he really was good with his diet and he was logging
what he was eating.
And I was looking at the logs and they were,
they were pretty good logs.
And I was also able to verify that he really was eating the,
way he was eating and from what I saw in terms of his
strengths progressions and in terms also of his gains,
I can verify that he pretty much was eating really,
really well, but not perfectly.
So, so the question there is how much of a difference
in terms of body composition changes
were there with him client number
four with client number three, who did everything right?
It was quite significant, client number four
was able to get to a body fat percentage that was
perhaps a little less than that of client number two.
He probably was somewhere around 12% body fat,
which was really, really good.
Don't get me wrong, really, really really good,
but he wanted that sub 10% look, he wanted that,
you know, chiseled tight, every line showing body.
And he was frustrated that he didn't have that look
and client number three and client number four
trained at the same time.
Diet Makes The Most Difference In Terms Of Body Composition Change When Working Out
Both clients knew each other and client number four would always
ask why it was since he ate so well that he didn't have the
same results as clients number three,
who was able to get even leaner.
And even though we're talking about
a difference of maybe 3%,
cause client number three was probably around like 9% body
fat, maybe 8%, but probably close to nine.
It's a significant difference.
It's night and day it's really night and day.
One is a matter of having, you know, visible abs, you know,
in the right lights and really nice lines.
And the other is chiseled to the point where you look at
statue all the time, no matter what you do,
it's a big difference.
And that was the difference that occurred between the two.
And as far as client number four was concerned,
his idea was, well,
if he kept on doing what he did eventually he'd get there.
But because he never really ate a hundred percent,
he wasn't able to get that particular look. But again,
he did look pretty good.
And I think that these examples should be really useful to
you in terms of helping you understand exactly what you need
to do, and what you need to prioritize
for your own particular goals.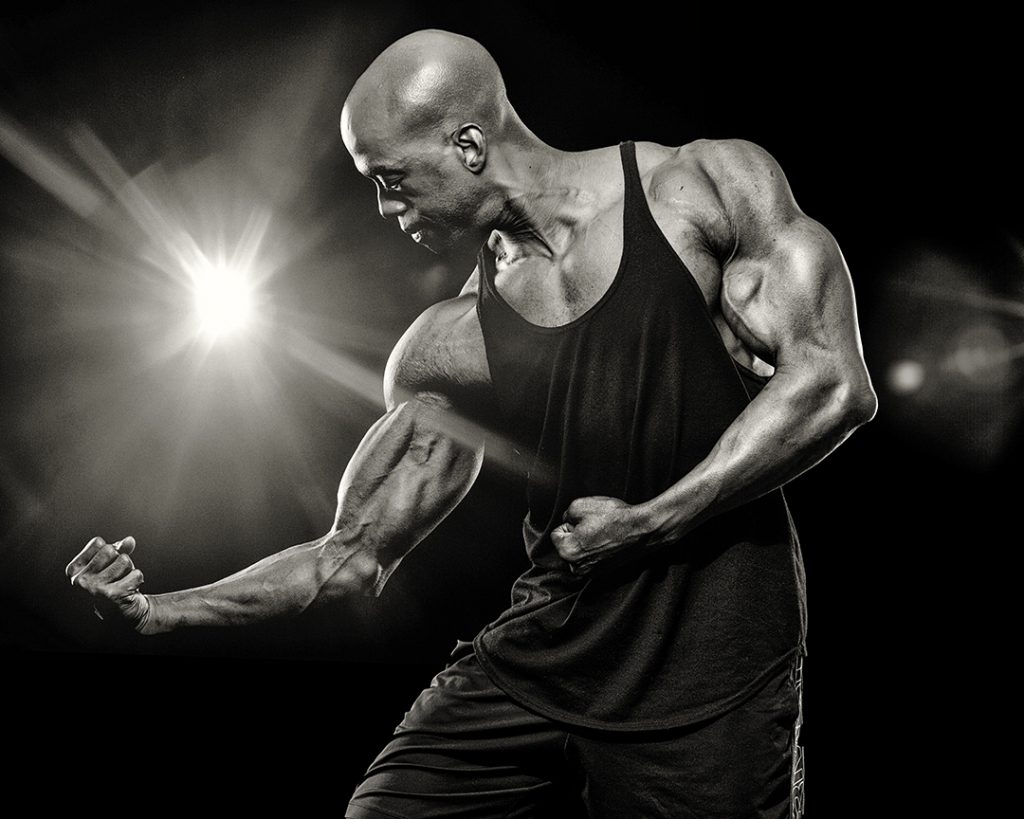 Why You Need Both Diet and Training To Optimally Change How Your Body
Understand as well,
that being regular in the gym is important because you need
to build that muscle mass.
If you don't have muscle mass,
you have nothing really to chisel.
You can't build a sculpture without having enough rock,
but at the same time, that is extremely important.
Now I hope this video help gives you perspective.
It's always an honor to have you
and thank you so much for tuning in.
and I hope that what I've shared here
helps you on your path.
Thanks again.
And Excelsior.
Related Videos:
What To Do If You Cheat On Your Diet (And Why Guilt Makes Things Worse!)
What If You Believed You Were Taking Steroids- The Placebo Effect In Action
Why Is It Hard To See Your Progress? Kevin's Experiences with Body Transformation & Self Image Issues
The Healthy Way To Use A Scale (And Why The Scale Numbers Keep Changing)