What To Do When The Scale Numbers Stop Moving
See the video: What To Do When Numbers On The Scale Stop Moving | The Weight Loss Plateau
– So today we're talking about
what should you do
when the numbers on the scale start slowing down.
Now, I'm going to start by saying
that's the most critical point
in your weight loss journey.
Whether you are a seasoned competitive athlete
getting ready for a bodybuilding competition
or a regular person trying to lose 10, 20 pounds.
It's that point that's going to define
whether or not you're going to be successful.
It's going to define whether you're going to be successful
because it's the point
where you're probably going to start doubting.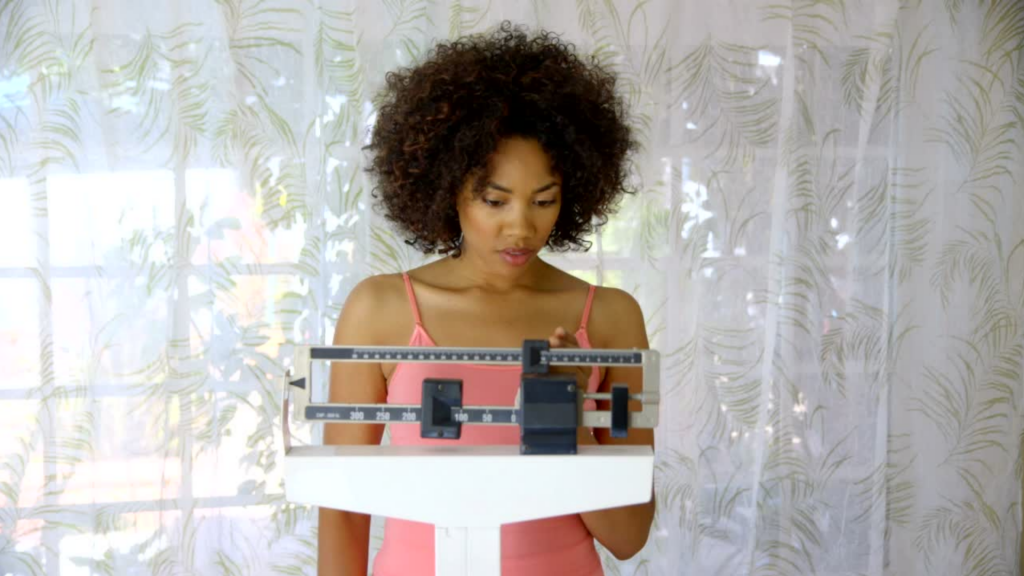 You're going to start doubting the process.
You may start saying
that this whole health eating thing isn't for me.
You may start saying this diet isn't working for me.
You may start saying
that maybe there's something wrong with me.
Maybe my genetics are such that
I'm not designed to lose more than a few pounds
and that I'm stuck here forever.
It's at that point that we start making bad decisions.
And the bad decisions
that most people will make at that point is to quit.
There are other bad decisions that they've made,
which is to do an even more extreme diet.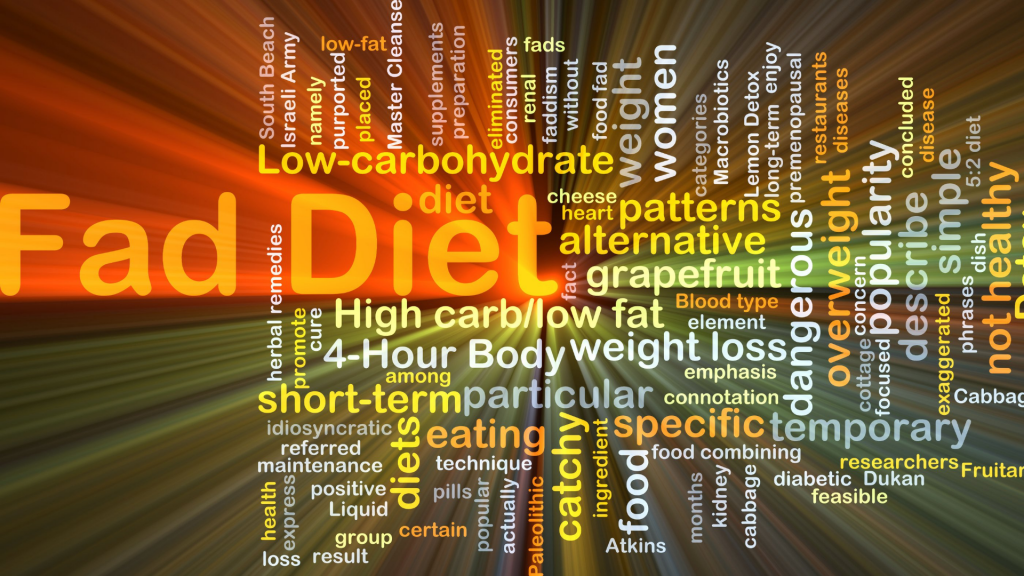 Try something that's newfangled,
one of the fad diets,
any of the diets out there on social media
or something that maybe one of your friends
or colleagues was on
and seemed to have some temporary results from.
Desperation is the last place you want to be
when you're making decisions about your health
and about your weight loss.
And in this video
I'm going to talk about what you should expect.
And the fact that having those numbers slow down
and almost stop and sometimes even reverse themselves
is totally normal.
We're going to go over some numbers
of what my clients' weight loss looks like.
And from there, you'll get some perspective.
So you won't beat yourself up
and you won't think that you need to make some radical move
and you will stay the course.
Stay tuned and we'll talk some more about this.
So today we're talking about what should you do
when the numbers on the scale starts slowing down
or stop completely.
Now, before I go any further,
I'd like thank everyone for the tremendous support
we've had so far for this channel.
Thank you so much for tuning in.

And do be sure to like and subscribe
because we have so much more content
coming out and I want to make sure you're first in line
to get it as it comes out.
So onto our topic today,
what do you do when the numbers on the scale slow down?
As I said before,
this is the most vulnerable point that you can ever be in.
Understanding The Weight Loss Plateau
And I want to just get straight to it
so that you can see what weight loss looks like.
Because I think that many people, even seasoned athletes
don't really understand what weight loss should look like.
Whenever you start losing weight
you're going to have an initial "honeymoon period."
A period when those numbers start going down.
Now, if you look at these metrics here,
this is the typical weight loss profile
of one of my clients.
This is a female client that came to me
and we're going to look at what her weight loss looked like
over the course of a few months.
And you're going to see it's not going to be this dramatic
loss of one pound per week.
It doesn't work that way at all.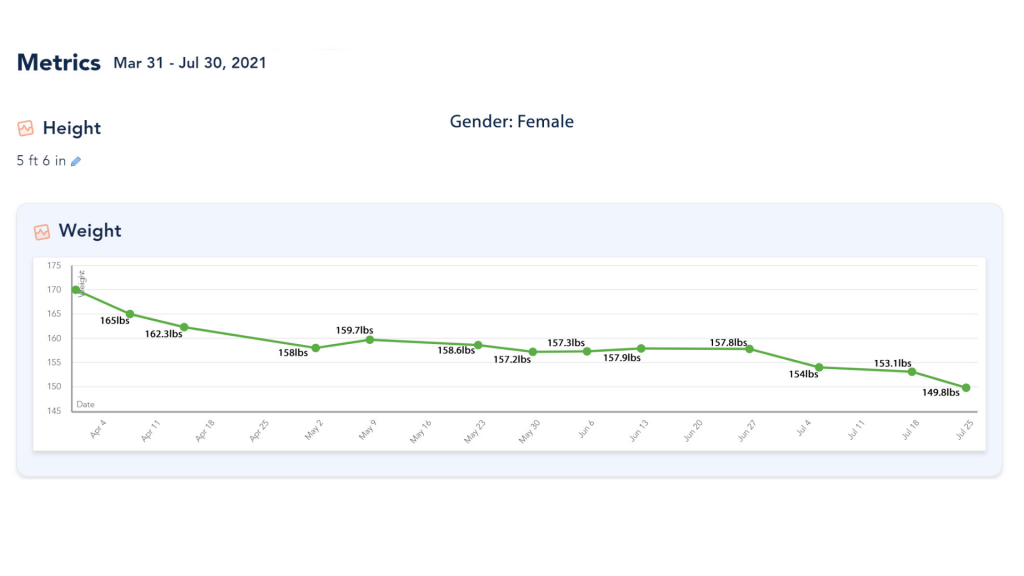 If we look at the numbers, she starts off at 170 pounds.
And over the course of, only, let's say a week or so,
she's already lost five pounds
and then she goes down to 162.3.
And then has a massive drop again to 158 pounds
all within a very short period of time.
This is totally normal.
The Doldrums: Understanding The Dreaded Weight Loss Plateau
But then something happens.
That's the point that most of us tend to find ourselves
and it's a point where we quit
and/or we start making bad decisions.
As we go along, we can see that that dramatic weight loss
that happened in the beginning,
all of a sudden, starts slowing down.
It starts slowing down.
In some points, it can even start going back up.
However, because she was able to stay the course,
over time the numbers again
start very, very slowly going down.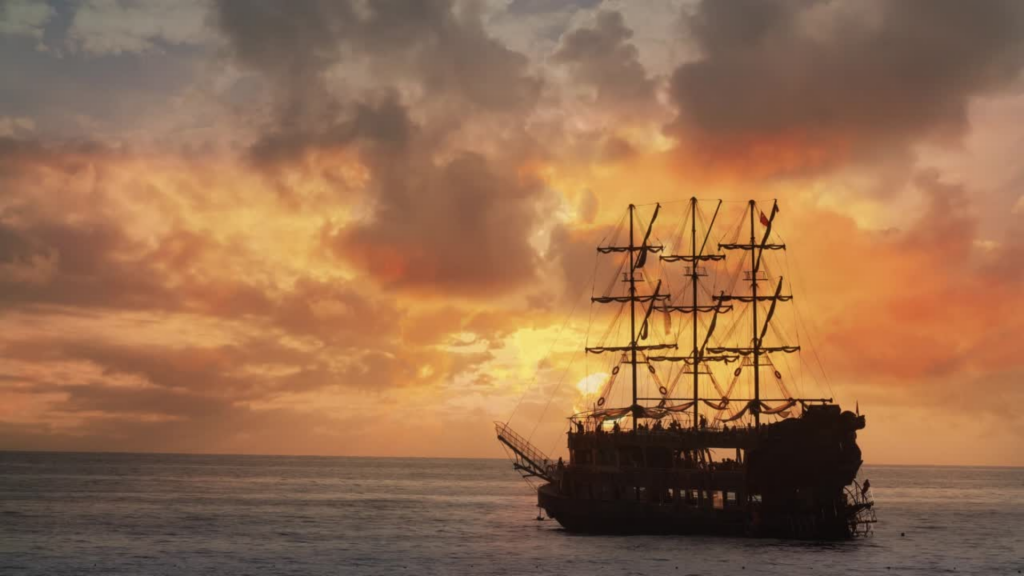 Now, this pattern is what I call "the Doldrums."
And the Doldrums are
this band near the equator
where the winds are almost non-existent.
Sailors back in the Middle Ages,
whenever they were sailing anywhere around the tropics
would have these periods where there was almost no wind
whatsoever for their sails.
And they would pretty much just float around in one place
and wait until the wind picked back up.
Now, any voyage at that time had to have enough provisions
to stick with it long enough to get through the doldrums.
There's nothing else you can do.
You got to stick with it and go through it.
 The Importance Of Not Quitting Or Changing Your Diet When Weight Loss Slows Down Over Time
It's the same when it comes to weight loss.
We all have to go through what I call the Doldrums.
That period where everything starts slowing down
because our bodies are conservative.
Our body does not want to lose weight,
and it will do everything to fight you tooth and nail
with changes both physical and changes also that are mental
to affect your behavior to make sure
you do everything possible, to not lose weight.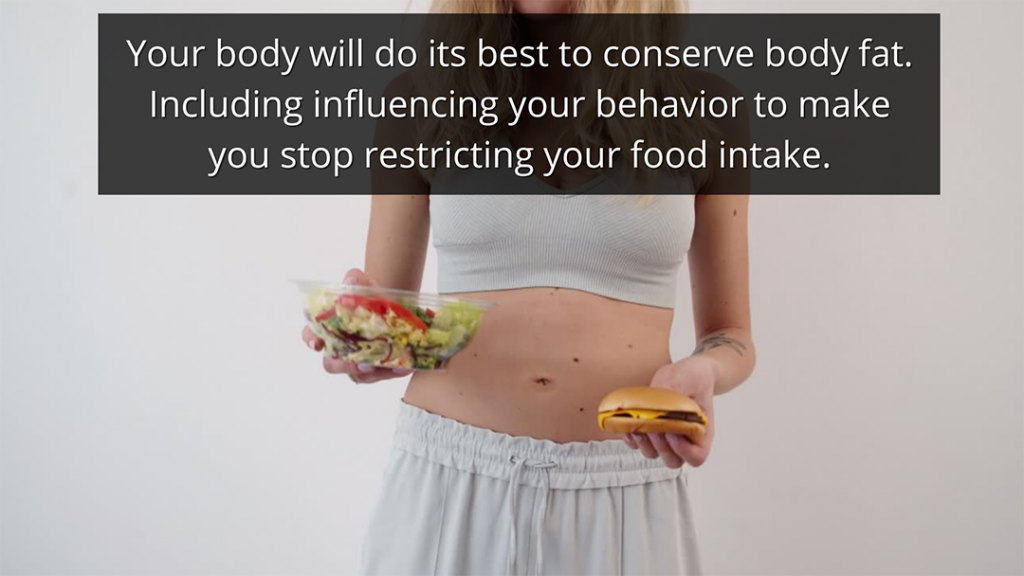 How Our Bodies Can Make Us Sabotage Our Weight Loss Efforts When The Numbers On The Scale Won't Budge
In fact, that feeling of helplessness
and the sense that you need to start back eating
and get off this diet completely
when you stop seeing the results that you want to see,
is even perhaps part of our body's natural way
to trick us into doing everything possible
to maintain as much body fat as possible.
So by understanding what we're up against,
it gives us a little more perspective.
And what's also important is that,
the more weight you need to lose,
the bigger that honeymoon period is.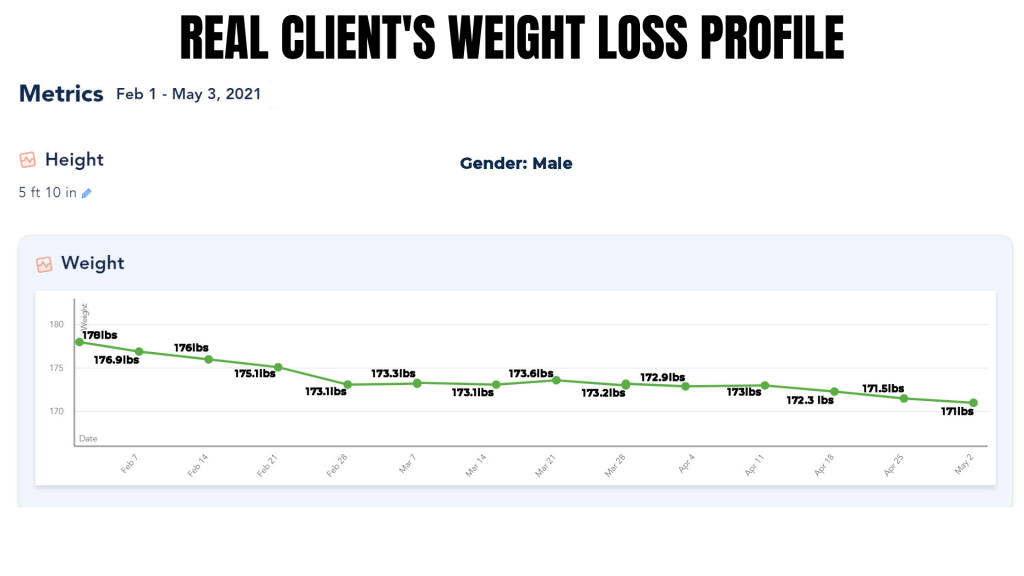 Weight Loss Journey Of An Already In Shape Male
But if you already have a couple pounds to lose,
it can be even more difficult. We're going to
take a look at this particular weight loss model
of one of my male clients.
And you're going to see from there
that it's not smooth sailing whatsoever.
Now here we have a male client of mine
who was in very good shape, getting ready for a photo shoot.
And he was actually in really great shape
to start off.
[He had a] relatively low body fat to start,
probably somewhere around 10 to 11% or so.
And we can see he starts off at 178 pounds,
and there is a bit of a honeymoon period
when he starts following the diet and doing the training.
A loss of about four pounds initially
over the first couple of weeks,
but then it starts slowing down.
You really start seeing that plateau,
those Doldrums that I talked about before
until it gradually again, just starts creeping down as well
over the course of several months.
Now, both of those clients were completely on
when it came to their diet.
And my job really starts when those Doldrums set in.
When they get to that point
where they numbers start slowing down
because that's when they start to doubt.
That's when you need the reinforcement,
that's when you need the encouragement,
that's where you need the cheering.
And I want you to remember and bookmark this video,
the next time that you are trying to lose weight
and you start seeing those numbers slowing down,
I want you to hear me cheering you on.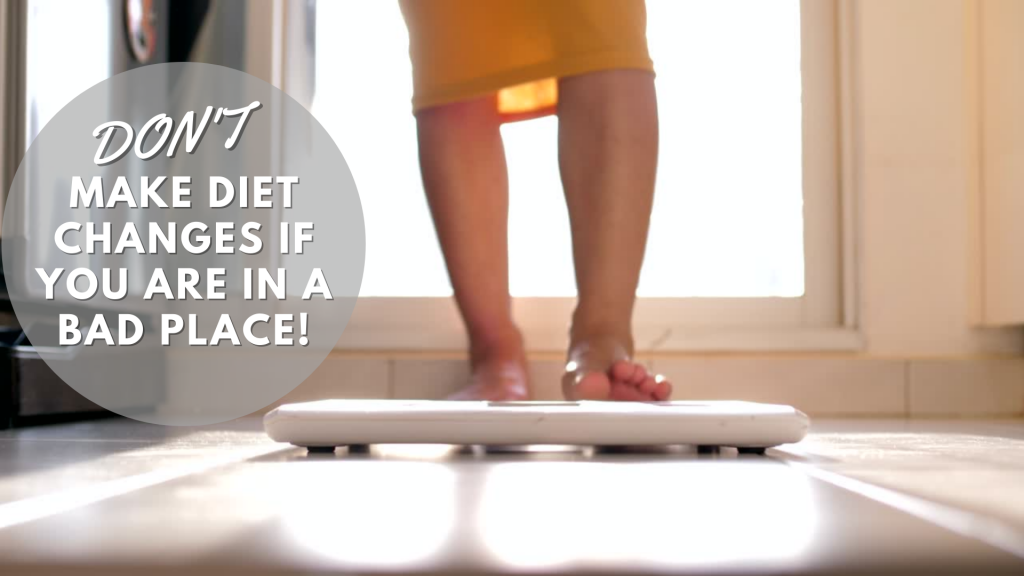 If Your Diet Is Solid And Sustainable Don't Quit If The Scale Won't Budge
I want you to hear me saying that if your diet is solid,
if you're eating unprocessed foods.
If you are really on a healthy,
wholesome and sustainable path,
stay the course, don't do anything extreme.
Whatever you do, don't quit.
You got this, you can get through this,
but you have to understand that weight loss
is a slow process.
And the further on you get, the slower it becomes.
Remember, always make those decisions
when you're on firm ground,
not when you're on the shaky ground of doubt
and feeling desperate about
where you are in terms of your weight loss.
If you're on like a diet like I said before, stick with it.
You've got this! And whatever you do,
don't ever think there's something wrong with you.
Weight loss just happens to be
this completely frustrating process
where it slows down the more you go.
When the going gets tough, the tough get going.
I know you're tough and I know you're going to get going.
Thanks for tuning in and Excelsior!
Related videos:
How I Lost 30lbs And Got Ripped Permanently- A Step By Step Guide
The Healthy Way To Use A Scale
How To Stop Eating Sugar (Without Losing Your Mind)