How Much Weight Should You Lose Every Week?
See the Video Here:  How Much Weight Should You Lose In A Week!
Video Transcript:
How much weight should you expect to lose every week?
I know, most  experts in the field will tell you
that you should expect to lose about a pound
or a pound and a half per week.
But that's a not a realistic expectation. I would
strongly disagree with that and say instead that you should expect to lose ZERO pounds per week.
Sounds controversial, but it's the reality of what I've seen helping
hundreds of people lose weight for the past 30 years.
I'll explain why.
Why You Shouldn't Expect To Lose One Pound Per Week
How much weight should you expect to lose every week?
Very common question and the answer,
as I said before, is usually somewhere between a pound to a pound and a half. [according to the experts]
The problem with that, is that
when someone says that the average weight loss
for someone over a period of time is about a pound a week.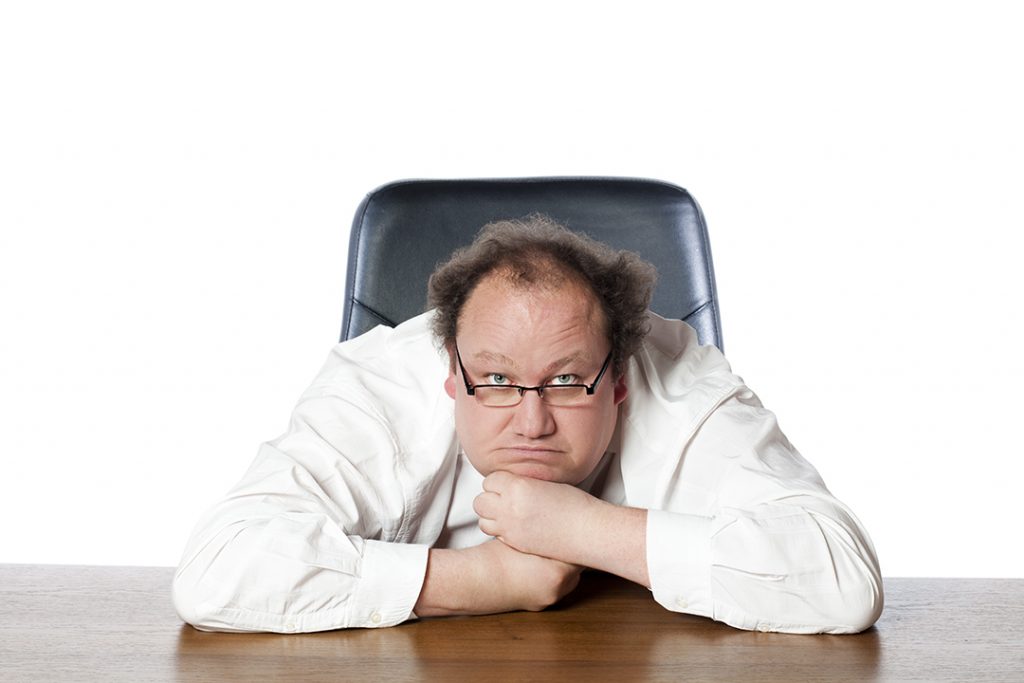 Why Statistics Don't Always Work In The Real World
It's a statistic that you're quoting
and you're working with the principles of averages and the principles of statistics.
Now, statistics are really fantastic ways
for human beings to put data into perspective. To give us some insight. To be able to see patterns.
To be able to understand in which direction
something, or a trend, is going.
It's really really useful. The problem is that it doesn't always
apply in a very straightforward way to our lives.
I'll give you an example. If the unemployment rate in your country is only two percent.
that number makes sense for the population
as a whole. Or for someone looking at the population as a whole.
But, on a very personal and human level,
if you're not working, if you can't find a job
and you're doing everything to find a job, and you've been unemployed for a really long time.
As far as you're concerned, the rate of unemployment is a hundred
percent. That 2% number doesn't mean anything to you
because it doesn't apply to you specifically.
It's the same when it comes down to weight loss.
If we look at how people tend to lose weight over a period of time,
the numbers can often line up in a way where it appears to be that the person lost about a pound.
of weight per week.
Now, that's if the person is eating consistently
well, following a sensible diet and not doing anything extreme,
but a pound of weight loss per week is usually what's quoted? And statistically,
yes, you could expect to see a statistic average loss of about a
pound a week if you're trying to lose weight
and if you are conscientious with your
diet, and don't make any mistakes,
that's what the average might look like.
But it's not what you should expect.
Because again, an average is a pattern over time.
It's not actually what happens. It's the patterning of what happens.
And I'll explain how this can sometimes cause confusion
and actually cause a lot of people to go off their diets
and stop properly because it can be extremely frustrating.
The problem is, if you look at anything in the human body, and anything that human body does,
it doesn't operate in a linear fashion.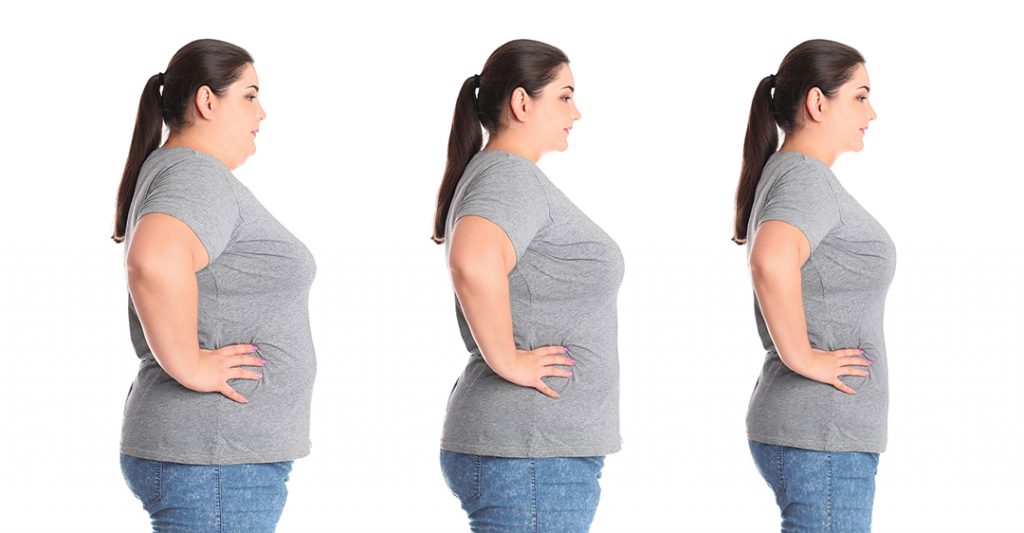 A Look At How Non-Linear Change Is In The Human Body
Our brains, however are very, very, very linear.
We think in a very linear perspective,
we talked about weight loss as one pound per week,
we expect that if we do anything
that any incremental gain that we get from whatever activity we do
should be very linear. The human body is not linear at all.
In fact, what was extremely helpful
for me, was looking at some data used to measure the growth of newborns.
They looked at newborns and infants in general
and they were charting the growth and what the researchers found was really interesting.
You see, when they looked at an infant for a short period of time,
very often they saw a no growth at all.
Now, initially, the researchers were puzzled by the fact that it could literally
be as long as a month and they would be no increases whatsoever in
the growth up that particular newborn,
even though they were eating regularly,
even though the nutrition with sound,
even though they were breastfeeding
and they were getting exactly what they should be getting to get bigger and increase their size,
but nothing was happening. Yet over longer observations,
they would suddenly see spikes of growth.
An infant could literally grow by several centimeters over the course of a 24-hour period.
And then not grow at all. And then spurt and grow again and then grow and stop growing.
And what they found was that this growth process in infants is
very much something that happens in spurts.
Now you could statistically look at that and say,
okay. Well this particular infant increased in size by a quarter of a pound every month
or quarter pound every year,
whatever period of time you're looking at or X number of centimeters,
over a month or a week,
you could break it down that way,
but that would not be a realistic assessment
of what you would see in real-time and the same applies to weight loss.
Weight loss does not happen in a linear fashion because our bodies are not linear.
Nothing in our biology is linear. Everything is based on rhythms
and those rhythms operate, unfortunately
in ways that we don't always fully understand when it comes to something like losing body
fat or losing body weight in general.
We can look and see, and I can tell you from experience,
having worked with people who have lost over a hundred pounds,
over the course of, let's say 13 to 9 months that
yes, we could look at their weight loss and and extrapolate and say,
okay. They lost X number of pounds per week.
But again, that's not what usually happens.
Let me explain what I have seen working people who lose weight.
Initially, there's going to be a dramatic change.
So, that change is going to be directly proportional to how much weight and how overweight you
may be. If someone is, let's say a hundred pounds overweight.
They can expect to see a weight loss of five pounds per week in the first several weeks,
a number, which will slow over time.
And eventually, they will won't lose weight every week anymore.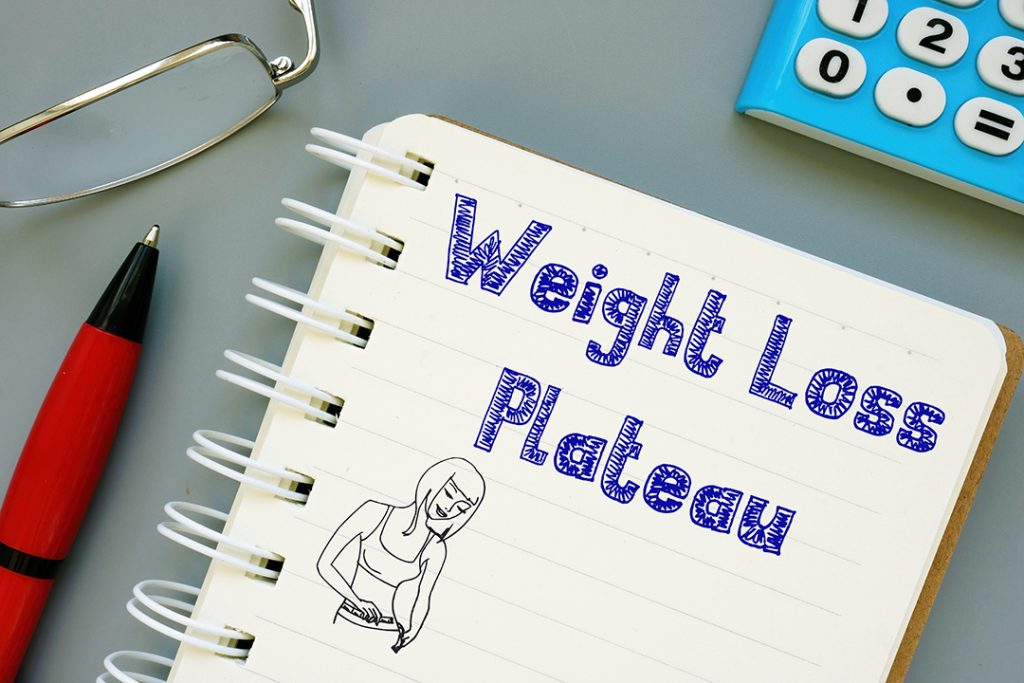 The Inevitability of Weight Loss Plateaus
They may lose weight every other week. They may lose, not necessarily one pound per week
or a quarter of a pound.
Sometimes they may lose nothing at all. And all of a sudden they lose two pounds.
And all of a sudden again, they lose 3 pounds,
then there's another period of time where there is nothing going on, with not any weight at all. Then they lose five pounds.
That's kind of what I tend to see with people losing weight
and we have with our personal training set up, a system that allows us in
very real time to see the progress of our clients,
how they lose weight. One of the projects that we were doing
with UNICEF where we had about 324 people
working from UNICEF who were charting their weight loss and going through the training
and dietary protocols
we set up for them. We could see very much the same patterns,
depending on how much weight someone had to lose.
There was always this initial large number of weight that's
lost on a weekly basis and that number tapers
off and eventually become zero.
It happens in spurts.
How Weekly Weight Loss Expectations Can Sabotage Your Fitness Routine
Now, the problem is and the reason why it's important to have good coaching and good support systems,
is that it's really hard to step on that scale,
and you are eating properly, you're doing everything you need to be doing,
you're exercising, and you see nothing happening from week to week.
Initially, you start thinking something is wrong. You're doing something wrong.
The reality is you're not. Now going on social media or going online,
everything is all about, the one pound. Expect one pound per week.
And so you think wait a minute, I'm not losing one pound per week
so I'm doing something wrong. You may not be doing something wrong.
If you're doing everything, right, what you need to do
next is not to expect to lose weight in a linear fashion.
Don't expect to lose a pound every week.
Expect to eat properly everyday. Expect to make sure you exercise
as much as you are supposed to on a weekly basis.
Expect that you need to really feel at the end of every single week
that you did everything that you need to do,
if your goal is to lose weight or to maintain
a healthy body weight. That's what's important.
That's what's real and applicable to real time.
Not the numbers on the scale because it can't be that every single week
you'll lose a pound.  That logarithmic decrease in body
weight would mean that over the course of a year,
anybody trying to lose weight, would lose fifty two pounds,
and we all know that this doesn't happen. It would mean that somebody weighs,
a hundred and four pounds would disappear in two years
if they're dieting and exercising regularly.
We all know, it doesn't work like that. The human body does not want to lose weight. Weight loss
for the human body, especially fat loss,
I should probably say, often means that something is wrong
and it will do everything to try to stop your body from losing
more body fat because when you start losing body fat,
your body says to itself,
I think we might be starving.
So you need to hold on to
as much resources as possible because we are not exactly sure if we have a stable food supply.
Again, your body doesn't know there are supermarkets,
your body doesn't know that it's your willpower
and a decision that you're making to eat less.
It does not know. All it knows is that what kept us alive
for the past several million years , is that stopgap of doing everything to be conservative
as far as our energy expenditure is concerned to moderate our body weight.
Which really throws a monkey wrench in the idea of losing one pound of body weight per week.
It's simply doesn't work that way, unfortunately.
People tend to not see that number.
I'm not losing a pound, a week. Something is wrong.
I'm really to dieting hard. I'm really working hard.
Forget it! And they give up in frustration,
I think that's the biggest danger that happens when you're using the scale as your guide.
It's not your guide. Your guide is your process.
Did you do everything today as far as the way you need to eat?
That's your guide. Did you do everything today
As far as exercise? That's your guide.
That's your expectation. Your expectations should be that you should expect to feel good
about doing all those things because those things will make you feel good.
If you're eating properly, I said eating properly at and not starving yourself.
I didn't say being on an extreme diet because extreme diets and in and of themselves,
one can argue if you're using a statistic model that with an extreme diet.
you can potentially gain weight every week,
if you look at what happens over the course of, let's say a year.
Because most of the times with extreme diets, that weight you lost,
you're going to gain back. So did you really lose a pound per week when you were dieting so hard?
And or more dieting really,
really hard? Not necessarily. You have to look at the big picture,
but if you take a moderate approach, make sure you eating
in a healthy and balanced manner. Not too extreme taking it like a marathon,
not a sprint. Taking care of yourself. Taking care of your body.
You will, if you avoid processed foods and train hard enough,
you will lose body fat over time and build muscle,
and you will probably see the numbers on the scale go down,
but it's not going to be dramatic and you shouldn't expect dramatic.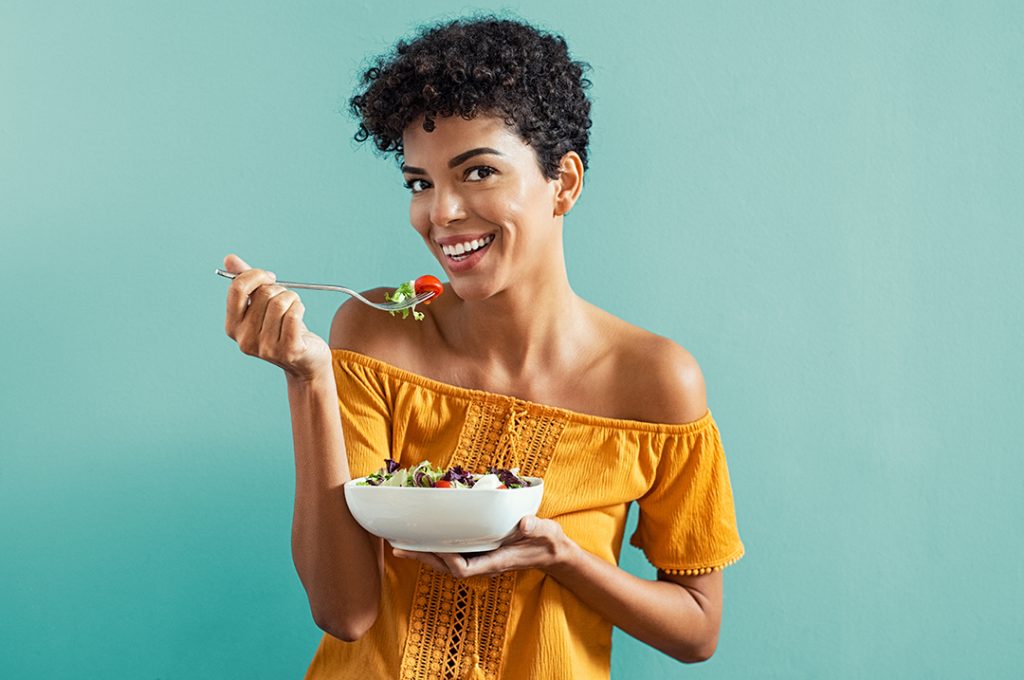 Be Process Focused and Not Number Focused
We shouldn't expect to always have a reward,
We shouldn't always expect to have, the sense of accomplishment,
because the numbers on the scale, went down. That shouldn't be your drive,
your drive should be a healthy lifestyle.
Get that in focus. Get your eating in focus.
Get your exercising in focus, and let the numbers fall where they are,
because that's what's really important. So again,
how much weight should you lose if you're trying to lose weight on a weekly basis?
The answer is zero. You shouldn't expect any weight loss at all.
If it happens. That's great. It's fantastic.
If it doesn't happen in a week, don't worry about it. Two weeks? Don't worry about it. Three weeks? Don't worry about it,
depending on how much weight you've lost before, the time between your actual weight loss,
the times between your weight lost are going to be longer and longer.
If I'm at 8% body fat,
and I'm trying to lose those last two pounds.
It's not going to be one pound per week.
It's not going to be anywhere near that. It could take months before I lose 3 or 4 pounds
if I'm taking a moderate approach. That's how it works.
Now, in the beginning, again. You get excited.
I'm losing a lot of weight up seeing the progress and it starts slowing down.
That's slowing down isn't you doing anything. That's just your body
being your body. So let your body,
be your body. Be kind to yourself.
Don't beat yourself up. If you don't see those numbers moving
just focus on what you need to do.
Besides, in the real world, no one cares how much they weigh.
They care about how they look and they care about how they feel.
So keep this the focus instead. Thanks for listening and Excelsior!
See the full video here- How Much Weight Should You Lose Every Week- A Realistic Answer
Related Videos:
What To Do If You Cheat On Your Diet (And Why Guilt Makes Things Worse!)
What If You Believed You Were Taking Steroids- The Placebo Effect In Action
Why Is It Hard To See Your Progress? Kevin's Experiences with Body Transformation & Self Image Issues
The Healthy Way To Use A Scale (And Why The Scale Numbers Keep Changing)